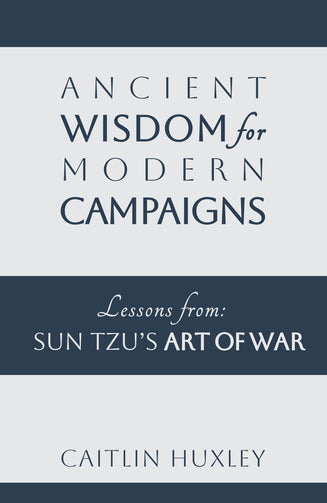 Ebook: Ancient Wisdom for Modern Campaigns: Lessons from Sun Tzu's Art of War
Ebook: Ancient Wisdom for Modern Campaigns: Lessons from Sun Tzu's Art of War
Regular price

$7.99

Sale price

$6.99
A print copy of the book can be ordered from Amazon.

"Victorious warriors win first and then go to war, while defeated warriors go to war first and then seek to win."
– Sun Tzu

Embrace the strategic mindset that has shaped leaders for centuries and win your campaign before it even starts. This book transforms ancient wisdom into actionable insights for the modern political campaign. Every quote, a lesson. Every chapter, a step closer to victory.

As you learn the Art of Political Campaigning, you'll master:
 • Research: Know yourself, opponents, and voters.
 • Planning: Craft a direct route to victory.
 • Organizing: Assemble a responsive, skilled team.
 • Management: Lead with precision and purpose.
 • Adaptability: Pivot to capitalize on every change.
Couldn't load pickup availability