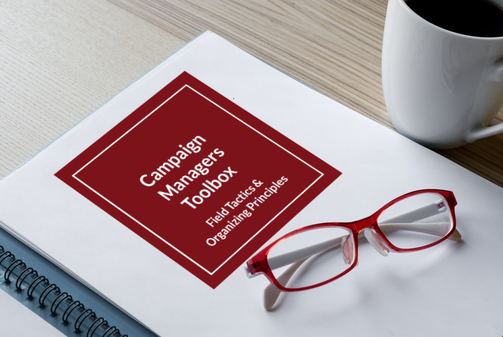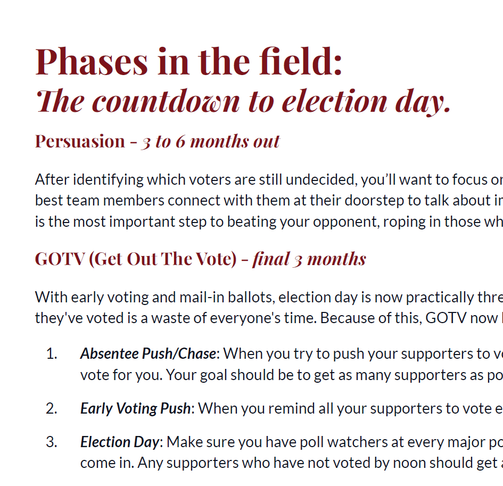 Field Tactics & Organizing | Campaign Managers Toolbox
Field Tactics & Organizing | Campaign Managers Toolbox
Regular price

Sale price

$0.00
Special thanks to Madisyn Pettit for partnering on this!
Election season approaches fast, and political campaigns move at breakneck speed through the phases of organization building, voter identification, persuasion, and GOTV. With mail-in ballots and early voting, it'll be time to Get Out The Vote before you know what hit you.
This guide covers the crucial parts of volunteer recruitment and training, like using the neighborhood team model of organization, building a leadership ladder, and putting together house meetings to grow your team exponentially. We also cover some of the best practices for voter contact, when to use phones vs. doors, writing a good script, and handling unexpected issues.
This guide was developed to go hand-in-hand with our guide on Building an Organization, and the example Six Month Field Plan. Soon, you'll be well on your way to victory in November!

Couldn't load pickup availability